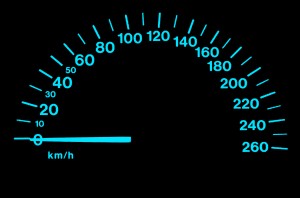 Here's a thought:
Not for profit organizations can greatly improve both their outcomes and their fundability by moving from the mere reporting of program activity to real performance management.
This is the message I took away from a recent presentation by David Hunter of Hunter Consulting LLC to the Oversight Committee of the Boston Capacity Tank (BCT) (a program of the Black Ministerial Alliance of Greater Boston). After David's presentation I searched the web for more information about his organization and the work they do. I've written this blog entry to share what I learned.
Performance Measurement Issues
One of the items I found on the web was David Hunter's paper "Yes We Can! Performance Management in Nonprofit Human Services". In it he makes the following points:
In response to pressure from funders, donors, and the general public, nonprofits often collect large quantities of dubious data at great cost to themselves and the people they serve.
Many funders and nonprofits are stuck between two bad habits:

"Know-nothing optimism" – the persistent pursuit of admirable goals without any objective evidence that the organization is actually achieving them.
"Mind-numbing over-measurement" – collecting and reporting mountains of data without any clear understanding of how the measurements advance the organization's goals.

"Turnstile numbers" (reports of everyone "touched" by an organization) are a poor measure of effectiveness since they combine people who receive extensive services with those who may have only glanced at a web page.
Outcomes are a poor measure of effectiveness since they rarely provide any comparison with a "control group" of people who receive no services whatsoever from the organization.
"Performance management" is the proper way for organizations to achieve maximal effectiveness.
Hunter defines performance as "intentional action dedicated to reaching one or more measurable objectives". He defines performance management, as,  "a multi-step, self-correcting  process that focuses on:
driving an organization with intentionality toward explicit, clear, measurable objectives,
instituting ways to learn from front-line and managerial experience along the way,
clarifying what it is doing and achieving,
adjusting activities as needed,
and even revising the original objectives if indicated."